Look at the great things happening at Trenton United!
All are welcome!


AOTS Pancake Supper
Tuesday February 6th, 5:00 pm - 7:00 pm
All are welcome to join the AOTS for this annual feast!
Pancakes, sausages, fruit salad and beverage.
$7.0 adults, $3.00 children under 12 years old. Details here
Family Games Night
Friday February 9th - 5:30 pm
Join us for a Winter Family Fun night. Pizza supper and games! Bring a favourite board game.
Sponsored by the Faith Development Committee. All are welcome! Fun for all ages.

Events

Annual Congregational meeting

Pancake Supper

Lenten Study - "Why I Believe"

Family Games Night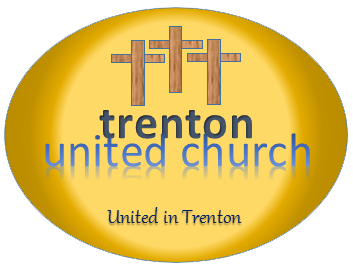 Annual Congregational Meeting
Sunday February 11th, 11:30 am
Members and adherents are invited to lunch and stay for our annual congregational meeting.
It is an important opportunity to see the things happening at TUC and plan for our future. Annual Report will be distributed Sunday Feb 4th.
Ash Wednesday Service
Wednesday February 14th
As we begin our Lenten Journey, all are welcome to join us at 7:00 pm for this very prayerful and meaningful worship service.
The mark of the cross, signifying the great sacrifices suffered for us, and the blessings we receive each day as part of this faith family.
Why I Believe - Lenten Study with Rev Mundy
"Why I Believe" is a United Church study devotional resource, helping people go deeper and grow their own spirituality.
Our Rev Isaac Mundy participated in the creation of this Devotional and Discipleship book.
In-person gatherings will begin Wednesday February 21st, 10:00 am until March 21st.
Rev Isaac will offer an online Facebook gathering as well.
Sign up through the church office, 613-392-6001.
Books available for $10.00 through the church office.