-- other information items and events you may be interested in!
Check back often so you do not miss out!


From the Desk of Rev. Ed.
Would you like to receive Rev Ed's weekly update via email?
No problem! Email the Church Office and be added to the distribution list. office@trentonunited.ca
From the Desk of Rev Ed Bentley November 17 2017 - weekly email update from Rev Ed sent via TUC_Mailout
TUC Participates in Trenton Santa Claus Parade
Watch for us on Sunday November 26th as we participate in Trenton's Santa Claus Parade.
We have something special for you!
Trenton United to Welcome a new Minister
The Trenton United Church Family is preparing to celebrate and welcome their new full-time minister - Rev. Isaac Mundy.
Rev Isaac will begin worshipping with us in January 2018.
Stay tune for more news!
Room Name Changes at TUC
At the May Council meeting, new room names were approved for two meeting rooms.
The Vivian Humphrey Room (upstairs meeting room) is now called the "Gilmour Park Room".
The small meeting room off of the auditorium (also known as the committee room) is now called the "Trent River Room".
The room up in the balcony area of the sanctuary is now called the "Upper Room".
The Middle Auditorium and Lower Auditorium remain as is.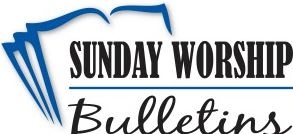 Bulletin Sponsors
At Trenton United you can sponsor a weekly bulletin cover.
Each weekly bulletin is available to be sponsored in loving memory of a loved one.
Contact the church office for more details.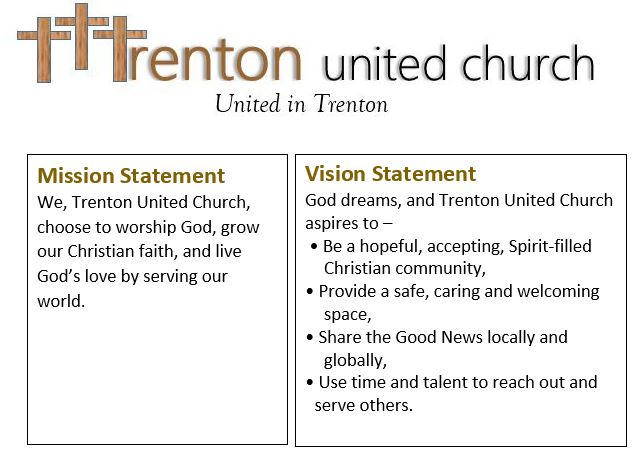 Congregational Meeting - December 11th, 2016
Trenton United Church through an unanimous vote at the congregational meeting
adopted a new Mission Statement and Vision Statement.
Trenton United Church also through an unanimous vote approved the Joint Needs Assessment
report from the JNAC committee. Thank you to the members of the JNAC Committee.